Upbeat, sociable Susan grew up in Greenville, SC attending Furman University where she met her amazing husband John. After teaching High School Spanish for many years, Susan has homeschooled her children Samuel, Katherine and Thomas. An enthusiast of photography, art and theater, music and martial arts, earning a First Dan Black Belt in Tae Kwon Do, Susan loves the everyday adventures life brings.
In 2016, Susan and John's eldest son Samuel was diagnosed with cancer. After many rounds of in-hospital chemotherapy for weeks on end and having a two pound tumor removed from his chest, Samuel is back to health, for which we praise Jesus! Creative, robotics-crazy Samuel has since graduated from High School. Lively, kind Katherine and thought-provoking Thomas graduate soon.
Susan is grateful to have the opportunity to serve her community with Sunshine Prosthetics!
1 Corinthians 13:12-13 (MSG): We don't yet see things clearly. We're squinting in a fog, peering through a mist. But it won't be long before the weather clears and the sun shines bright! We'll see it all then, see it all as clearly as God sees us, knowing him directly just as he knows us!

But for right now, until that completeness, we have three things to do to lead us toward that consummation: Trust steadily in God, hope unswervingly, love extravagantly. And the best of the three is love.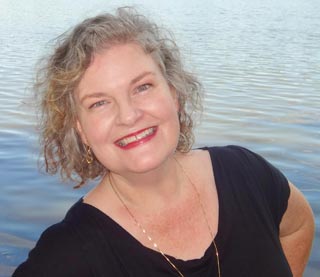 1986-1990 Graduated with B. A. in Spanish and Education from Furman University in Greenville, SC

1995 Completed Masters of Education from University of North Carolina at Chapel Hill

1990-1997 Public Middle School and High School Spanish Teacher

1998-Present Homeschool Teacher and Co-op Instructor

2018 Developer at Sunshine Prosthetics, Inc.
By being a place of love, care and development that is unquenched until all people with limb deficiencies are cared for, we, like the sun, would warm the world of people needing prosthetics.