Growing up in Grand Rapids, Michigan, Heather Orosco loved camping with her family, swimming in Lake Michigan, and experiencing the beautiful seasons.
Heather's parent's, truck driver dad, Ray, and primary school teacher mom, Yudelka, are treasured examples of "hardworking." They have been unfailingly supportive of Heather's goal to be a Prosthetist Orthotist. Daniel and Amanda, Heather's brother and sister, keep her laughing and lighten her days with their fun spirit and sense of humor.
At Loma Linda University, Heather participated in Service Learning Trips to Ethiopia, Guatemala and Mexico as well as locally in California. She found the challenges they faced each day eye-opening and humbling.
As a budding surfer, Heather feels that surfing is a metaphor for life. Life, like the ocean, is ever-changing and the ability to change with the tide is crucial. Surfing has shown her the importance of helping patients get back on the board, paddling through the many hardships that arise, and then celebrating together the good and difficult times they have overcome.
Heather is driven to provide prosthetic care to as many people as she possibly can as a Prosthetist Orthotist. She is motivated to learn new ways to do things and desires to have new, exciting experiences in all areas of her life. Heather wants to live by the ocean with a dog and travel the world while improving the lives of patients in her care.
 ‭‭Matthew‬ ‭6:34 (MSG): "Give your entire attention to what God is doing right now, and don't get worked up about what may or may not happen tomorrow. God will help you deal with whatever hard things come up when the time comes."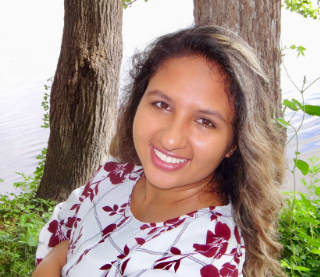 2017 Started the Orthotics and Prosthetics Program in the School of Allied Health Professions at Loma Linda University in Loma Linda, California
2018 Service Learning Trip to Ethiopia teaching Aqua Casting
2019 Service Learning Trip with ROMP (Range Of Motion Project) in Guatemala making prostheses
2019 Service Learning Trip with Siloé Ministries in Mexico making orthotic and prosthetic devices
2020 Graduated from the School of Allied Health Professions at Loma Linda University in Loma Linda, California with a Bachelor of Health Science and a Master of Science in Orthotics and Prosthetics
By being a place of love, care and development that is unquenched until all people with limb deficiencies are cared for, we, like the sun, would warm the world of people needing prosthetics.