Tiffany grew up on a farm outside of Wood River, Nebraska where her family still lives and works. Tiffany adores her sweet mom, Lisa, and her Mechanical Mastermind dad, Gary. Family Reunions are boisterous and lively when sister Kristen, brother Joshua and his wife Lindsey along with nieces Joslin and Olivia join the fray. Tiffany combines her love of horses and her joy in serving others as she volunteers at Helping Horse Therapeutic Riding Program most weekends. At first pursuing Physical Therapy, Tiffany found the field of Prosthetics and Orthotics and never looked back. Living and working in NC has given her the opportunity to meet amazing People of Peace and develop her skills and knowledge in P&O both here and abroad.
Galatians 5:22-23: But the fruit of the Spirit is love, joy, peace, forbearance, kindness, goodness, faithfulness, gentleness and self-control. Against such things there is no law.
Hebrews 12:15: See to it that no one falls short of the grace of God and that no bitter root grows up to cause trouble and defile many.
The world is full of bitter roots, wanting to creep in and choke out the good. But the world is filled with fruit too, and that's what I want to be. I want to live a life that radiates with all of the characteristics of the fruit of the Spirit. So that when those bitter roots start creeping in, rather then continuing on their path of destruction, they stop and say; "I want my life to be like that. I don't want to be a bitter root. I want to be fruit. How can I be fruit?"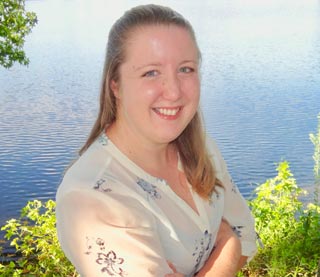 From Wood River, Nebraska
2013 Graduated from Concordia University in Seward, Nebraska
2013 Mission Trip to El Salvador building homes
2016 Graduated from the University of Washington School of Medicine's Prosthetics and Orthotics Program
2016 Mission Trip to Guatemala making prostheses and orthoses

2018 completed Prosthetics, Orthotics residency in North Carolina

2018 Mission Trip to Ivory Coast making prostheses
Volunteer at Helping Horse Therapeutic Riding Program in Raleigh, NC

2019 ABC Certified Prosthetist Orthotist
By being a place of love, care and development that is unquenched until all people with limb deficiencies are cared for, we, like the sun, would warm the world of people needing prosthetics.