Growing up, Jenny loved living on a lake. While not always the same house or lake, always by the water. Feeling the wind while racing the waves sailing with Mom and Dad, Marlene and Michael, and brother Chris was one of her favorite things. Jenny met her husband Justin while attending Michigan State. Friendship turned romantic and they married in 2016. 
Outgoing, deep-voiced Justin has Retinitis Pigmentosa, a degenerative eye condition causing extreme tunnel vision. He wears baseball caps and special glasses that block out a specific wavelength of light that helps prevent migraine headaches. With loving support from Family and Friends they face challenges with strength and humor. Justin's family, Darren and Shelly with brother Matt, moved from California to North Carolina's Coast to be closer to them. Jenny loves hanging out at the beach fishing. She enjoys tennis, swimming and reading books. Avid fans of hockey and football, most weekends in the fall and winter find Jenny and Justin watching a game or going to one.
Because she works in a mobile practice and goes where her patients live and get treatment, Jenny is able to interact with their Care Team; Aides, Nurses, Doctors, Therapists and Family Members who all work together for one goal: to give the best possible patient-centered care.
"Do nothing from selfishness or empty conceit, but with humility of mind regard one another as more important than yourselves; do not merely look out for your own personal interests, but also for the interests of others." Philippians 2:3-4

"My goal is to build a community of close friends and family who, under God's guidance, can continue to grow, learn and pursue passions of the inner heart. I love others as God loves me and has shown me how to love myself."

"I am blessed to care for patients that might not be seen otherwise because of limited mobility and transportation problems, challenges I am very familiar with because of my husband Justin's eye condition. It is heartwarming to watch someone walk again after trauma has limited them. I am fulfilled helping people be mobile and live independent lives."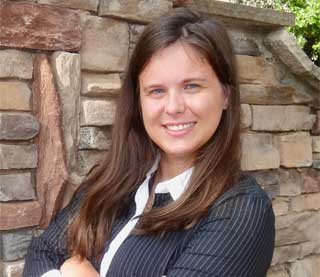 From Ann Arbor, Michigan
2009-2013 Attended Michigan State University in East Lansing, Michigan
2013 Graduated with a Bachelor of Science in Kinesiology
2014-2016 California State University Dominguez Hills earning Masters of Science in Orthotics and Prosthetics
2018 Completed Prosthetics and Orthotics residency in North Carolina
By being a place of love, care and development that is unquenched until all people with limb deficiencies are cared for, we, like the sun, would warm the world of people needing prosthetics.